E-BILL/AUTO PAY
When you sign up for E-Bill, Clarke-Washington EMC will discontinue the monthly mailing of your paper bill. Instead, you will receive a monthly email of your bill.
With Auto Pay, you have the option for your payment to be automatically deducted from your account
PAY IN PERSON
Payments can be made at both the Jackson and Chatom office, in person, and at the drive thru, Monday through Friday, excluding holidays. Both offices open at 7 a.m. and close at 4 p.m. The payment drop box is available 24 hours a day, seven days a week.
CHECKOUT
CheckOut allows you to generate a barcode on your phone or print it from your computer. Then you take the barcode to a participating retailer to scan it and make your payment. Payments made through CheckOut post immediately to your Clarke-Washington EMC account, so this is also a great option for members.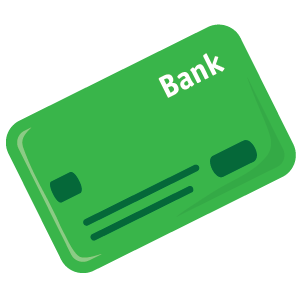 DEBIT, CREDIT, OR ECHECK
Payments can be accepted over the phone at
1-855-870-0403. Clarke-Washington EMC accepts VISA, MASTERCARD, DISCOVER & AMERICAN EXPRESS.
A convenience fee of $2.00 will be charged for use of credit or debit card and $1.00 for e-check payments. This fee is a pass-through fee from the company we use to make these transactions. 
ONLINE/MOBILE APP
Pay your bill conveniently with the CWEMC app or online at cwemc.com.
If you do not have a login, you will need to know your account number, the phone number associated with your account and you must have an email address on file. .
MAIL
To pay by mail, address your payment according to the selected office below.
Jackson Office      Chatom Office
P.O. Box 398      P.O. Box 453
Jackson, AL 36545       Chatom, AL 36518
BANK/CREDIT CARD DRAFT
Bank & Credit Card draft makes it easy for members to pay their bill on time each month without having to write a check and mail or drop it off by one of our locations.
With automatic bank draft, you will receive a bill from CWEMC each month indicating the amount of the scheduled draft. The amount of your bill will then be automatically deducted from your account on the 10th of each month. *If the 10th of the month falls on a holiday or weekend, it will be deducted on the following business day.
LOCAL BANKS
Members can pay their bill through the 10th of each month at the following banks.
First Bank – Grove Hill and Thomasville
BancorpSouth – Jackson, Grove Hill and Thomasville
LEVELIZED BILLING
There are no surprises with levelized billing. A levelized bill is based on the average billing for 12 months and you are billed for that average amount each month.